Dental Check-Up
Very small children can benefit from dental check-ups
Giving children a free dental check-up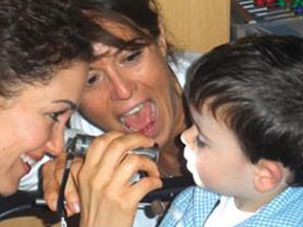 German Dentist Dr Nadine Hotz in Marbella showed her support for the local community by giving children at the Colegio María Auxiliadora a free dental check-up, followed by a gift of toothbrushes and toothpaste.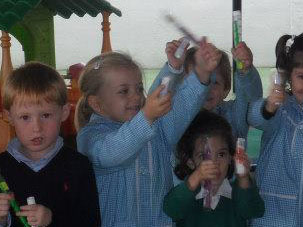 The day went fantastically; all the kids opened their mouths and weren't scared at all of the experience," said the friendly Dr Hotz, who also provided a box of toothbrushes to the Casa Abril home for children in Málaga, which has been hit hard by budget cuts.
Very small children can benefit from dental check-ups, as by the age of two or three we can already detect plaque build-up and issues that are best solved before they become a serious problem.