Laughing Gas Sedation
For patients who fear going to the dentist, the Dental Clinic Hotz in Marbella offers all treatments under anaesthesia with laughing gas.
Laughing Gas Sedation and its benefits
We provide our patients with the best quality dentistry possible: Accutron's Nitrous Oxide also known as "Laughing Gas" Oxygen Inhalation Sedation Systems.
Accutron Precision Systems
Accutron has always provided the dental practitioner with the highest quality and best value in conscious sedation systems and ancillary equipment.
These products, along with Accutron's commitment to responsive customer service, continue to enhance dental offices with the many practice-building benefits of nitrous oxide-oxygen therapy.
Safe
Why Laughing Gas Sedation is Safe?
N2O has an unparalleled 150-year safety record
Clinical benefits without contraindications
Patient conscious and participates in treatment
Sedation therapy ceases rapidly
Fail-safe shuts off N2O if O2 flow is interrupted
PIP+™ Single-Use Nasal Hood from Accutron protects against cross-contamination
Comfortable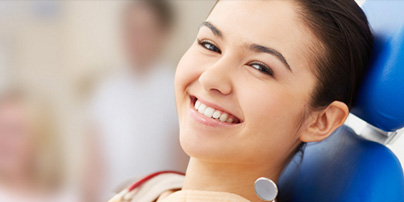 Laughing Gas Sedation is Comfortable
Patient apprehension and discomfort minimized
N2O-O2 easily tolerated by most patients
Treatment of choice for patients of all ages
Less fearful patient reduces staff stress
Patient comfortably participates in treatment
Accutron's contemporary and clean flowmeter design communicates infection control standards exist
Efficient
Laughing Gas Sedation is Efficient

Relaxed patient allows clinician to be more efficient
Opportunity to establish caring patient relationships
Post-treatment escorts and restrictions are minimized
Patient vital sign checks are the only monitoring necessary